Canon Speedlite camera flashes help you add and take control of light.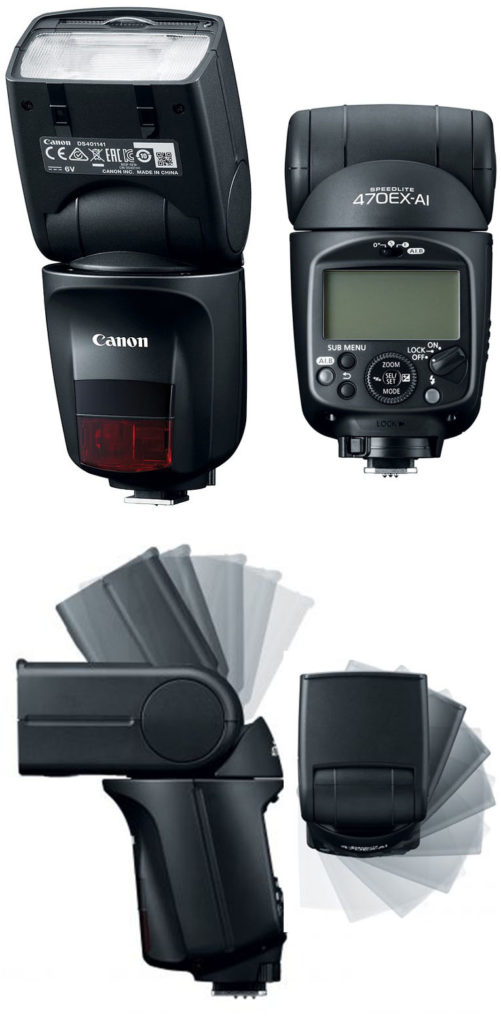 Speedlite 470EX-AI
For convenient, fast, professional quality lighting, the powerful Speedlite 470EX-AI offers a unique motorised bounce head, that automatically adjusts to control shadows in your images. It's a flash that thinks for you, leaving you to focus on the moment.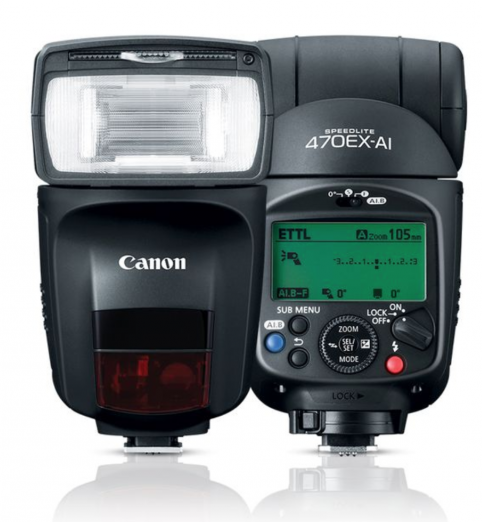 Speedlite 430EX III-RT
Take a new approach to lighting with a Speedlite flash that's powerful, versatile and portable. Radio-frequency triggering makes off-camera flash easy to do, and opens up new ways to get creative with your photography.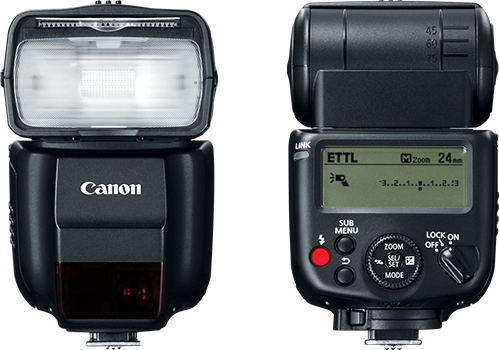 Speedlite Transmitter ST-E3-RT
The ST-E3-RT Speedlite transmitter*1 uses radio transmissions to communicate with other Speedlites. It can control 5 groups and up to 15 Speedlite 600EX-RT slave units.