Description
Lightweight Content Creator
Impressive details at 4K 60p
Through the 6K oversampling process that employs the debayer algorithm used in the CINEMA EOS System, the EOS R8 produces stunning 4K quality videos even at 60p. Enjoy improved video clarity and noise reduction over native 4K recordings.
Canon Log 3 / HDR PQ
Canon EOS R8 offers flexible 8-bit and YCbCr 4:2:2 10-bit options for casual content creators and professionals who need post-production colour adjustments.
Use HDR PQ to record HDR-compatible movies with high brightness, wide gradation, and wide colour gamut without colour grading or simply use a Picture Style preset to simplify your workflow further.
Canon Log 3 can permit richer colour expression, even in high-contrast scenes, if you prefer greater colour control in post-production.
Focus Breathing Correction
The camera's angle of view changes slightly during focus racking while recording video, causing an annoying 'pulsing' effect in the footage. The EOS R8 corrects this automatically when a compatible lens is used, ensuring a smooth and natural result consistently.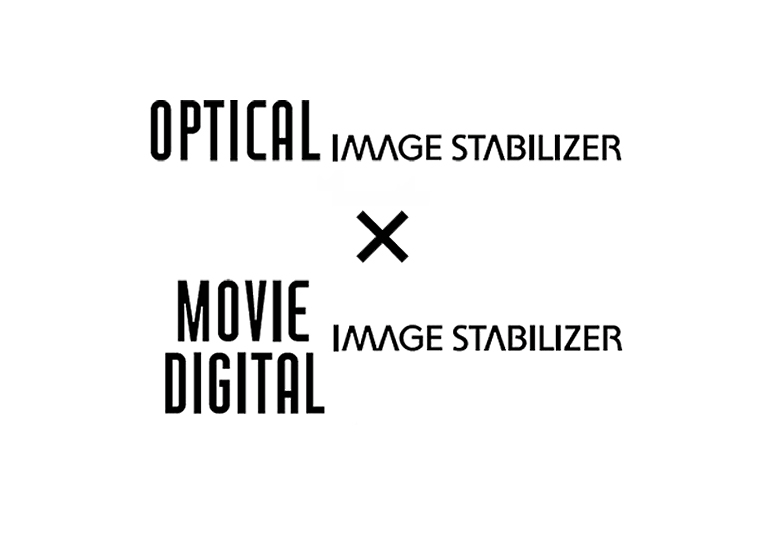 Steady & Smooth Videos
Achieve steady handheld footages every time, even when using a lens without IS. Movie Digital IS provides five-axis stabilisation to reduce the effects of camera shake.
When paired with an RF lens with IS, coordinated control is performed to enhance the stabilisation further.
---
Ready for the Perfect Shot
Blazing Speed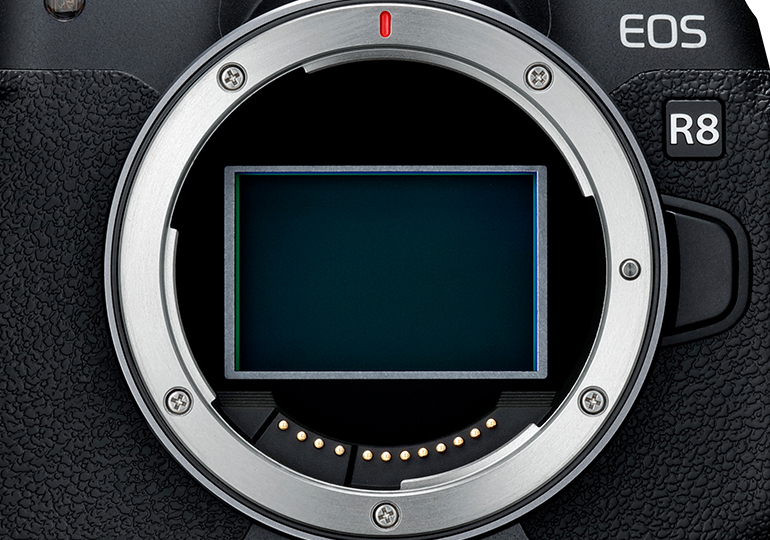 Superior Image Quality
Get high-quality images with lesser noise with EOS R8's 24.2-megapixel full-frame CMOS sensor coupled with the latest DIGIC X image processor.
With a low light sensitivity that goes up to EV -6.5 and an ISO that goes up to 102,400, you can capture stunning images even when working in difficult lighting conditions.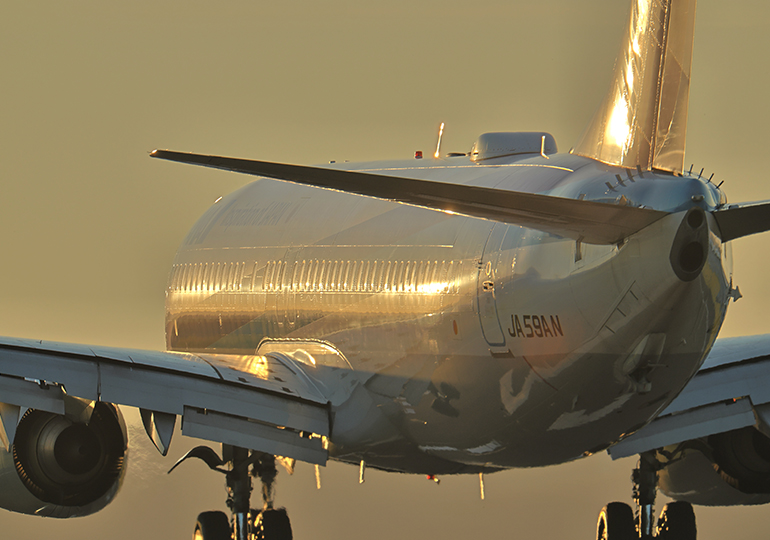 HDR
In HDR mode, your camera is capable of capturing photos with a greater dynamic range of light up to approx. 3000 nits. Under the Dynamic Range Priority setting, the camera will take three shots at varying exposures and merge them into a single (HDR) photograph.
With the new Moving Subject Priority HDR mode, you can get an HDR image with just one shot instead of the usual three, making it ideal for shooting subjects on the move.
---
Sublime Auto Focus
Subject Detection
While you concentrate on framing the shot perfectly, the EOS iTR AF X (Intelligent Tracking & Recognition Autofocus) will automatically detect and track moving subjects.
Ergonomic Operability

For the convenience of those who take photos and videos, the layout of the buttons and switches has been redesigned. In addition, a dedicated lever for quickly switching between photo and video modes has been added, allowing you to do so without using the mode dial.
With such a huge library of features and settings within the camera menu, the EOS R8 makes it easy for new users to understand the various features with its visual guides. The shooting mode guide provides a brief description of the selected mode as well as an example image. The feature guide displays a brief description of the screen's functions and settings.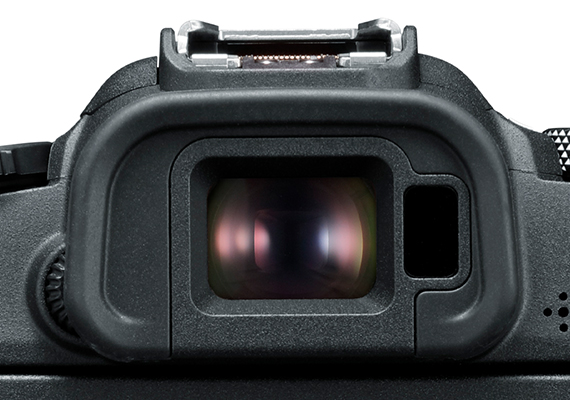 EVF
Superb colour accuracy is achieved by the 0.39-inch OLED electronic viewfinder's (EVF) with approximately 2.36 million dots. During fast-paced panning shots, the 119.88 fps refresh rate (double that of the EOS RP) ensures a comfortable and fluid viewing experience.
Canon's HDR image processing technology allows the EVF to simulate the look of an optical viewfinder, enabling enhanced gradation in highlights and more details in shadow areas.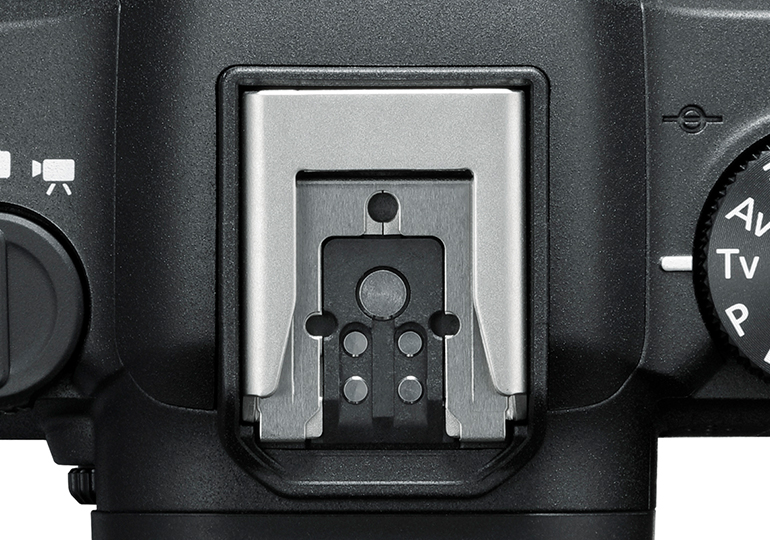 Multi-Function Shoe
Sporting a next-generation interface with dust- and water-resistant design. The brand-new Multi-Function Shoe provides power from the camera and allows data transmission to support various types of accessories such as:
Speedlite EL-5*
Speedlite Transmitter ST-E10
Multi-Function Shoe AdapterAD-E1
Directional Stereo Microphone DM-E1D
Smartphone Link Adapter AD-P1
*uses own battery